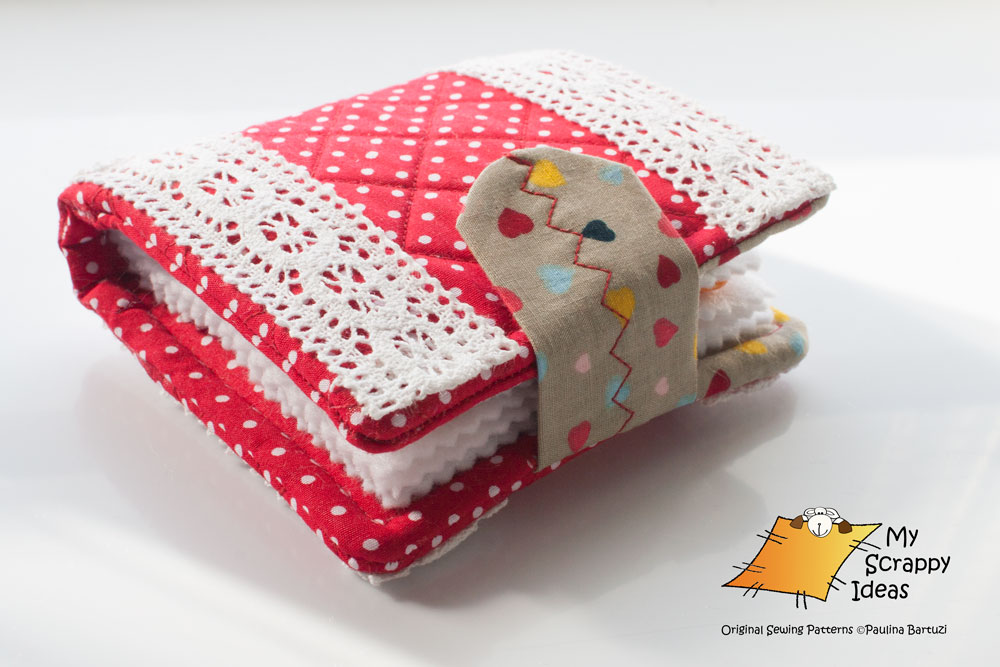 It's the final countdown till Christmas!!! Only a couple of days left. But that doesn't mean you can no longer be creatively quick with a small (but very useful) gift for someone. This someone is basically anyone, since a set of emergency needles is something you will find in almost every household. So… why not give it a special touch a make a creative present for under the tree? Well, it's really not that difficult.
The needle book that I made:
is  approx. 11 cm x 11 cm (22 cm x 11 cm, when opened)
it has a pocket for scissors etc. on the inside of the cover (both front and back)
has 6 felt pages ( 9.5 cm x 9 cm) made out of 3 felt pieces (9.5 cm x 18 cm each)
is decorated with some colourful buttons and lace
the cover it quilted using a straight stitch
In order to make your own needle book you will need:
two pieces of main fabric for the cover
fabric for the pocket
lining/batting (depending on the weight of your fabric of choice)
felt for pages
small piece of velcro for needle book closing
colourful buttons / ribbons/ lace etc. for page decoration
and zig zag scissors, which can turn out to be very handy!
Sew the cover (using lining or batting) adding the pocket at the bottom and a velcro closing. Add couple of felt pages and decorate them however you like! You can also sew lace onto the needle book cover. Go crazy and make it as personal as you can!
Good luck!
Here's how my needle book turned out: