Let me proudly introduce the Drop-Ear Dog to you!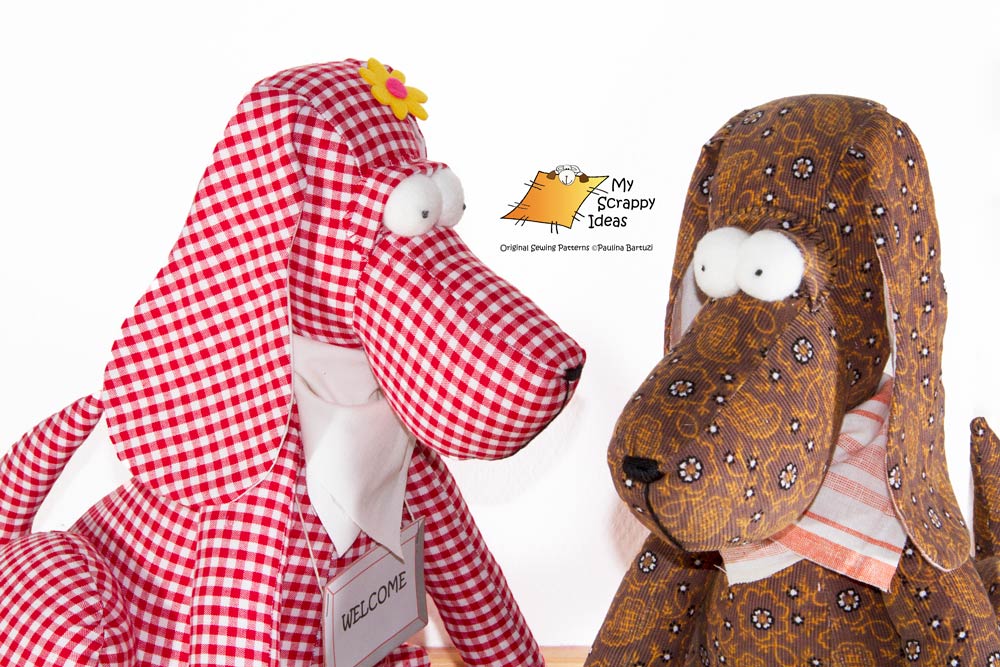 I must admit it was initially supposed to be more of a flying creature, but somehow in the creative process it… became a doggy. I guess I miss a 4-leg friend, so now I have it. And you can too 🙂
Drop-Ear Dog can be:
a child's toy,
great home decoration,
house-warming "welcoming gift"
or your cutest door-stop ever.
That is in how many flavors it comes. It is all up to you to decide on its final look and purpose!
Drop-Ear Dog measures approximately 40 cm (16 in) . Toys in the pictures below are made from lightweight corduroy (brown doggy) and slightly stretch cotton (red doggy), but you can surely go for more stretchy fabric like fleece as well.
Drop-Ear Dog has a tiny loop at the back of his neck, so you can use it to tie a message card and hang it there (as in the photos).
I hope you like my new creation and that you will not hesitate to sew along!
Get the pattern and and tutorial HERE or HERE
You can also get yourself a ready-made Drop-Ear Dog HERE!