How about a sea creature for a change 🙂 ?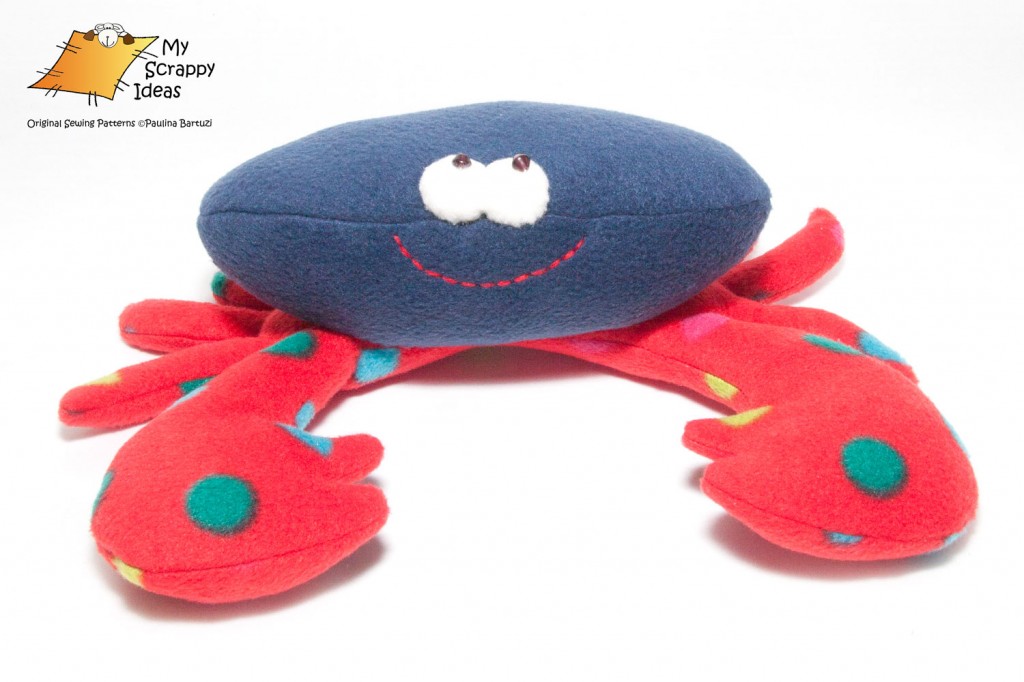 Well, the cuddly and sweet Curious Crab is the "weekend outcome".
It's the first toy which I made that required actually only one test toy!
(I know it will probably never happen again, so this is my 5 minutes of unspoiled happiness 😉 )
Anyway, he is very cute, and makes me smile every time I look at him. I am certain it will make you smile as well! So don't hesitate to sew along!
The Curious Crab Softie is about 30 cm / 12 in wide. He is made from very soft fleece, but a less stretchy fabric will also do.
Additionally, he is relatively very easy to make and with a little bit of experience it will only take you one evening to bring him to life 🙂
The sewing pattern comes along with an easy to follow 17-page photo-tutorial including very detailed instructions on how to make your an own lovable Curious Crab.
Get the pattern HERE.