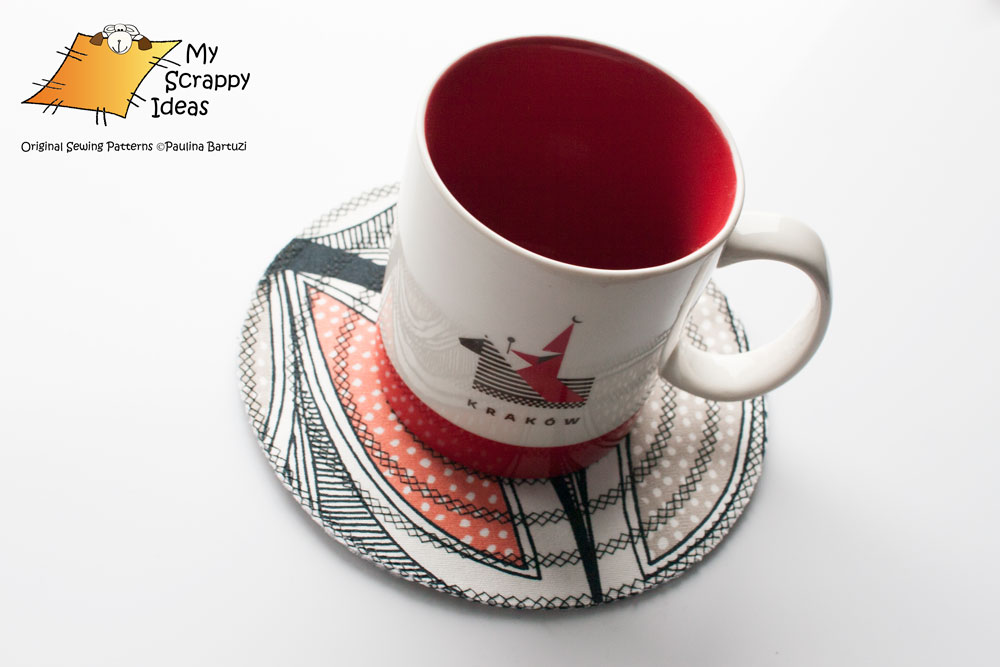 Looking for and making your mind which Christmas presents to buy may sometimes be difficult. I always think that the best gifts are the handmade gifts. And it does not have to equal long hours (or even days) of crafting. If you're in need of a simple yet effective present, here's my suggestion: a mug coaster set.
For the set of coaster in the pictures I used some ikea fabric from my stash of fabric scraps, and some interfacing. This fabric does not fray that much, which is why I could sew pieces together wrong sides facing, and I avoided turning the coaster right side out (as well as finishing the opening gap).
So here's how to make the coasters yourself in a few simple steps :
Cut out 2 circles (diameter approx. 18 cm / 7 inch) of fabric per coaster and 2 circles of interfacing (same-size).
Iron interfacing onto the wrong side of fabric. Do this for each side of the coaster.
Sew both fabric pieces together (wrong sides facing) around their circumference.
Feel free to decorate your coaster with any kind of stitching.
Make as many coaster as you wish!
Your gift is ready to be wrapped 🙂
Enjoy the true pleasure of giving!